Forgive me followers for I have sinned – it's been a while since my last dating confession.  A loooong while in fact.  But after a stint of being dead inside, my cold black heart is back on the dating scene and boy do I have a story for you.  This is the story to end all dating stories.  The story to bring the blog back from the grave.  Enjoy fam!
I hadn't been on a date in over 8 months and I was feeling like I was ready to put myself out there again.  I was missing the drama of having a man in my life and someone to get excited about.  So I downloaded Plenty of Fish (POF) off the back of a  a friend's recommendation – she had met her partner on there and at this point, literally ANYTHING was better than Tinder.
I went in guns blazing: three dates in four days, and then another 20 mini dates via speed dating the following week.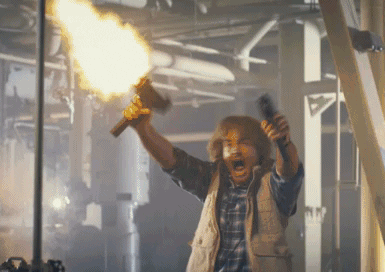 Everyone was saying, "Wow what's going on, you went from zero to 100 really quick?"  Yeah well, the clock is ticking okay guys?  I'm a few years away from living in a cat sanctuary,
Date number 1 went quite well (and I was seeing him for 8 weeks before he turned into a stage 8… but I digress – that is a  story for another time, another blog).
Date number 2 was probably one of the worst dates I've ever been on.  He was a guy from NYC who had just moved here.  I met him at a bar and realized instantly he didn't look like he did in his pics (aka he was not attractive), he had bad breath (the ultimate deal breaker), he had lied on his profile about a number of things and to top everything off he didn't offer to buy me a drink, he didn't even get a drink for himself (?!) he just sat there awkwardly while I drank my margarita.
During our brief conversation I ascertained that he "didn't really go out much" and preferred to stay home, play video games and smoke weed.
Fail.
He also told me that he was "hustling" and "grinding" in order to save for a trip to Bali.  I'm sorry, but if you're in your 30s and are struggling to just scrape together $1,000 to go to one of the most inexpensive holiday destinations then something is very wrong.  At this point I knew it wasn't going anywhere with this loser and started to formulate an exit strategy.
After 20 minutes of strained, pointless conversation, I thought I'd go out with a bang.  I started talking about all my gay friends and how I was quite into the gay scene.  He looked at me confused, "So you like women?" to which I replied "No, I like gay men!"  He looked at me puzzled and without missing a beat I announced I was going to the bathroom.
I'm not sure if anyone here is familiar with The Bearded Tit in Redfern but there is only one entry and exit point.  The toilets are out the back and the exit is at the front.  Essentially, it's a lare, and I was going to have to get past him to escape.
At this point though, I gave zero f*cks, so I picked up my bag and walked straight past him out the front door.  For all he knew the toilets were only accessible via the front.
Once outside, I took off my heels and physically ran, uphill, in the rain (oh the drama) as fast as I could to escape.  When I got far enough away to feel safe that he wasn't coming after me I stopped, put my shoes back on, got out my phone and text him.
"Sorry (name), wasn't feeling it, had to run (actually though).  Good luck with everything"
And proceeded to block him so he could never contact me again.  Bye Felipe.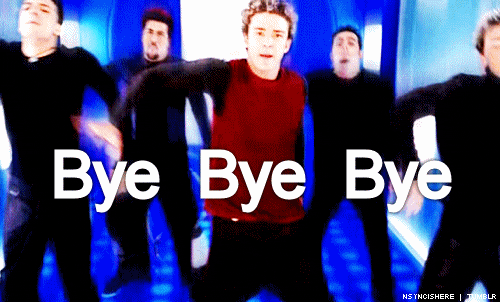 So date number 3 – the motherload.
I wasn't going to be trapped in a cabinet again so I picked a pub with multiple exit points in case I needed to pull a Houdini.
I had already gotten pre-approval from the gays on this guy's looks, so I was feeling optimistic when it came to him physically, at least.
He arrived on time and was cute, well dressed, well-spoken and nice.
But like many that had gone before him, he was great on paper but had no edge.  He worked in income protection/risk assessment  and was just a little too straighty 180 squeaky clean for me.  He chose his words very carefully and I kinda just wanted to grab him by the collar of his shirt and  shake him – get him to  loosen up a bit.
All that being said, tthe date was going a hell of a lot better than the one the evening before, and I was enjoying myself ever so slightly so we kept drinking for the next four hours.  I hadn't eaten since breakfast and it was 8pm so I was blind… So blind that I accidentally let it slip that I wasn't that interested in him.  I basically said something along the lines of, "I think we may  just be too different, you wouldn't survive in my world with the gays, and I wouldn't survive in your squeaky clean one –  it would never work".  He seemed more upset by this information than I would have hoped and said that he couldn't believe that he was being friend zoned.  He looked so crestfallen, that  I said "Well maybe we should kiss, just to see, like as an experiment?"
Look, don't judge me.  a) I was very drunk, let's be real and b) I like to keep them guessing – like is she into me, is she not, will I see her again, what's going to happen next??  It's like extreme dating. c) I'm deranged.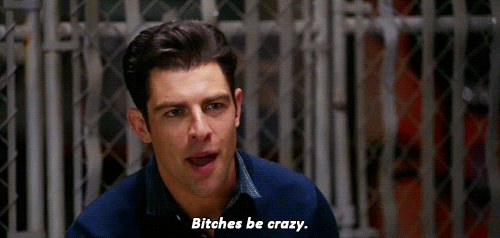 So I pashed him across the table.  We ended up making out quite aggressively when saying our goodbyes out the front of this pub to the point that someone yelled "Get a room".  He asked to come home with me but I flatly refused – it was a school night after all.  He then asked "Do you want to see me again?" and I replied "Look just message me tomorrow when I'm sober".
Within 3 minutes he had text me a winky face emoji so he was definitely keen as mustard (or DTF).
As requested, he followed up the next evening asking me if I was attracted to him.  I was with my housemates James & Owen at the time and they were both witness to the entire correspondence.  Owen (aka my ghost writer) instructed me to write "Don't get ahead of yourself just yet" to which he replied "What do you mean?" So (Owen) wrote, "You're way too nice for me but I wouldn't mind having a go of that body".
What followed after this was beyond anything I could have imagined.
So he's a shoe creep.
I went along with it, out of interest and for that cash money yo!
Owen literally ran out of the house screaming.  Gives whole new meaning to the words "I'm gone, I'm leaving, my wig is out the door, I've left the country".
He went on – requesting the type of shoe, pics of the shoes, pics of me in the shoes, etc.  The shoes were valuable to him because they had a story behind them.  He wasn't just buying some random's shoes from St. Vinnies, he was attracted to the wearer and he liked to have the back story to the shoe he was about to get jiggy with.
Meanwhile I hadn't worn these particular mules in over 8 months, they had been under my bed collecting DUST and they had no odour whatsoever.  In an attempt to get these bad boys "odorous" for my waiting client, they were back in my repertoire.  I was wearing them on the daily and I soon remembered why I stopped – the blisters were nek lev.  I was killing myself in these shoes to score the three hundred.
The shoes took over all of our lives.  Daily snap chats ensued of the shoes being worn to the park, me wearing them to dinner straight from F45, and Owen wearing them with his gym socks on.  I even put them in a plastic bag for days with stinky socks but alas, the shoes still did not smell.
It didn't matter so much though because the exchange was getting more and more tedious by the day.  He asked if he could also lick my feet for the $300.  I said no.  Then he brought up the fact that his father was sick and asked for a discount.  I held fast with my price.  This was a high-end product he was receiving (LOL)
This correspondence went on and on and on with no end in sight.  He texted the below:
By then, I'd had enough.  We had been texting on the reg for weeks about this exchange.  Either shit or get off the pot, mate.  I don't like you boy.  This is a business exchange now and you made it that way.
As you can see from the screenshots, I had basically 'ruined the deal' by calling him a tight ass.  Four days passed with no contact (which was very rare for ol' shoey) so I thought I may as well have some fun with it and sent the following picture to pique his interest once again.
Obviously never to be heard from again.  But after getting a bit carried away with my friends on a drunk weekend to follow, this was sent:
Even after BLATANTLY making fun of him he still wanted to buy the ballet flats… DO THESE STINK?
Was this real life????
Anyway, contact was cut, laughs were had and eventually months passed by.
THEN, my friend (who didn't know anything about this story) sent this through…
Turns out it was the SAME GUY.  As we compared stories we realised it was the same dialogue WORD FOR WORD.  Asking for a cheaper pair, mentioning the dying father, getting salty when we turned down his offer to lick our feet…
As it turns out he was a  serial tyre kicker.  He must get off on talking about buying girl's shoes but never following through.  I guess it's kinda like shopping where you fill up your basket with items you can't afford and then ditch it before going to the register.
She matched with him on Tinder & Bumble (yes BOTH apps) whereas I met him on POF so he's doing the rounds alright!  Prob has a real following going by now hahaha.
The story lives on though, because believe it or not he still messages me.  The latest below.
So there you have it.  So much for straighty 180.
And even though the deal never happened, this story and the dialogue that came from it, were honestly so worth it.
Running commentary from my fabulous hilarious friends included:
The shoe is like his porn hub.  He'd want as many as he can get.
I think a foot glory hole is a great business venture – start with a sheet with a hole cut into it and see how we go.
Well look your first red flag was that he had green messages.
I wonder what he does with them?  Lick them, smell them, wear them, put his penis in them like a sock?  (Update on this: Apparently they wank whilst licking/smelling the shoe 😐).
I wonder if he has a collection of shoes, like an everyday shoe he wanks over then like special shoes he only uses for special occasions – you'd definitely be a special occasion shoe.
Me putting the shoes on to wear to work "Like honestly how did it come to this?" … "Look, think of the cash.  Pull yourself together, sweat in those mules and get that cash money!"
What's this discount about?  This isn't Payless ok?
How did the price get down so low?  Are you selling thongs now? #boxingdaysale
Would you wheel your sick Grandma into Zara and be like "Hey my Nan is sick can I have a discount?" #bereavementdiscount
What about a website where you pick the girl and the shoe that you want her to sweat in before purchase #sideproject
Who cares if he never buys the shoes, this whole thing has brought us all so much joy.
Plenty of fish but only one guy obsessed with old shoes
Until next time,
CVC